Today, biogas plant "Luchki" was visited by scientists from the Hanze University of Applied Sciences (Groningen, The Netherlands). They cooperate with the company "AltEnergo" in the framework of international research laboratory of biotechnologies application founded on the base of Belgorod National Research University in March 2017. It will be recalled that one of the laboratory research areas is the field of biogas. At the biogas plant "Luchki" Professor Gert Hofstede and Research Assistant Volkert Faber met with AltEnergo management. Vladimir Bredikhin, First Deputy General Director of AltEnergo, and Ilya Meilakh, Chief Engineer of the company, showed them the biogas plant equipment, told about the peculiarities of fermentation process at such a large biogas plant as Luchki and about technological process automatic control.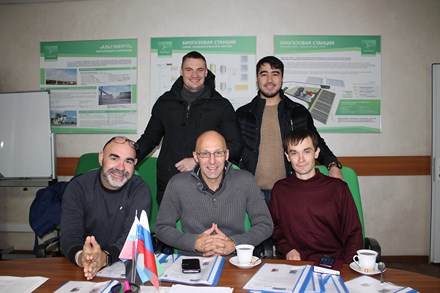 The guests were also interested in the used raw materials composition, its harvesting and conditions for storing, as they study the microbiological composition and processing of various substances for biogas production together with the microbiologists from the Belgorod National Research University under the guidance of Irina Batlutskaya, Doctor of Biology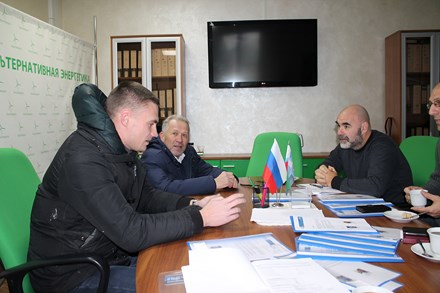 The company "AltEnergo" is an industrial partner, and the Belgorod Institute of Alternative Energy provides unique research data of the raw materials of the biogas plant, determining its biogas value.
Press-service of "AltEnergo"