AltEnergo regularly meets guests representing organizations whose management is interested in the construction of biogas plants.
And today AltEnergo's management received Sebastian Olivin, a representative of a company engineering and constructing biogas plants in France.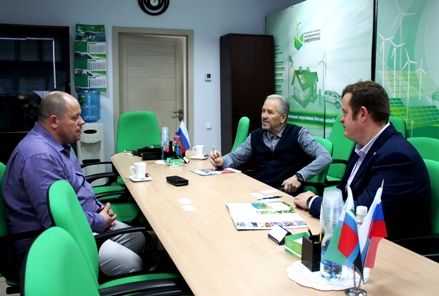 The parties discussed the specifics of the labor-intensive process of waste processing, shared achievements and problems in such areas as the selection of raw materials, after-sales service and the use of biofertilizers produced at biogas plants.
In France, where they started this business much earlier, to date, more than 900 farmers have become owners of their biogas plants. And almost all of them strive for further development of production, a constant increase in processing volumes and an increase in the efficiency of the biogas production process. However, for French farmers, as well as in Russia, in the first place, biogas plants solve the issue of ecology.
Press service of AltEnergo