УAltEnergoФ goes over to new reporting system IFRS corresponding to international standards
In December, 2013 IFRS were implemented on the territory of Russian Federation, according to a federal law 208-FZ, which means all Russian companies beginning with 2012 are obliged to use these standards during compilation of consolidated accounting.
IFRS — is a set of standards and interpretations which regulate financial statements compilation rules. IFRS mission is to help external user in economic decision making in relation to enterprise.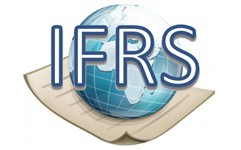 AS opposed to several national financial statement compilation regulations, these are standards, based on principles, but not on highly strict rules. Main goal of such structure is to follow the principles, instead of evading some basic clauses.
Among common principles of IFRS it is possible to mark out the goal principle of financial statements, which consists in reporting about financial standing, operating results and changes in financial standing of a company.
This information is needed during economic decision making for investors, company employees, lenders, suppliers, creditors, buyers, government and society.
Before 2013 the accounting in OOO "AltEnergo" was made according to only Russian standards of accounting. Starting with 2013 reporting, group of companies OOO "AltEnergo" which consists of OAO "Belgorod institute of alternative energy" and russian-german enterprise OOO "AltEnergoEnviTec", has prepared consolidated financial statement, including group of companies statement as on December, 31 2013, December 31 2012 and January 1, 2012 and will continue to prepare reports according to international and national standards.
IFRS is oriented to users, having actual or potential financial interest in the subject of accounting: shareholders, investors and contractors.
In order to go over to IFRS, one should undergo a report preparation procedure. That is the reason to ask certified consultants for help. Group of companies "AltEnergo" transfer audit to international standards was held by OOO "Intercom-Audit BKR" – is a large Russian company network, which offers professional services in consulting and audit. Auditors have made an inventory of resources and have checked all documentation. Following the results of the work conducted, specialists have made up a list of recommendations for subject matter specialists and confirmed the correctness and authenticity of financial statement, made by OOO "AltEnergo" accounting department.
All in all, a change to new standards will allow "AltEnergo" to raise the transparence of its activity and improve the compatibility of rates.