Prime Minister Dmitry Medvedev has visited biogas power plant УLuchkiФ
On 4 February 2014, during working visit to Belgorod region and Russian Federation Council for economic modernization and innovative development presidium meeting, Prime Minister of Russian Federation has visited the largest biogas power plant in Russia, located in Luchki village, Prokhorovsky district.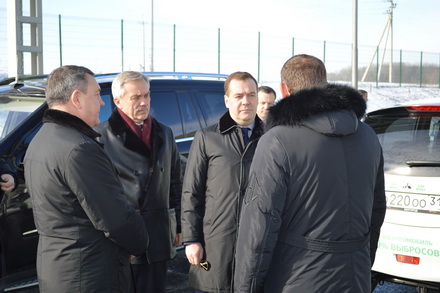 Head of the government has examined the unique biogas based object, one of its kind in electricity and heat energy production volumes in the country: biogas power plant produces approximately 20 mln kW. h of electric energy and 18 tsd. GCal of heat energy pro year.

Frist electricity was sent to grind on 25 June, 2012 and reached rated capacity -2.4 MW on 20 July 2012. Daily output of biogas power station out of 200 kg waste (cattle-breeding waste, meat processing waste and sugar production waste) comprises 57 tsd kW.h of green energy, enough to supply the needs of 35 tsd. region tenants.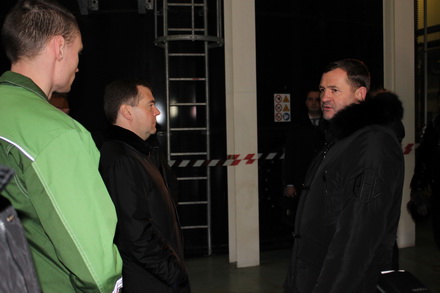 Herewith, biogas power plant supplies 47 tsd t of effective organic fertilizers, produced out of biological waste for agroindustrial complex.
After visiting biogas power plant "Luchki", Dmitry Medvedev has evaluated good plant's staff performance, and underlined that "Luchki" employees – are pathfinders and explorers in russian alternative energy development.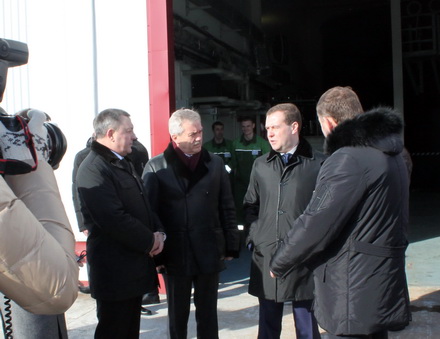 Belgorod region has highly-developed agroindustrial complex: owning 1% of Russia's farm lands, region produces almost 5% from national agricultural goods. Region feedstock potential allows to supply the needs of biogas power stations with total capacity 200 MW – this amount of biogas power plants is foreseen to be implemented by the conception "Development of electric energy saving on the territory of Belgorod region". Development of bioenergetics in such scales could have given the opportunity to process 15 mln. t. of agroindustrial complex waste.
Belgorod Institute of Alternative Energy press relations service